Always with a window on the city, our designer guest rooms are spacious and tranquil, with marble bathrooms, dark wood touches and a stripped back color palette that allows the cityscape to take centre stage. Pops of colour, indulgent fabrics and statement graphics add a decadent finishing touch.
Can't find what you're looking for?
We bring you next generation luxury and service. 24/7 room service, CODAGE Paris products and elite culinary and wellness experiences await you at this 5-star urban resort. Travelling with friends or family? Ask for one of our connecting rooms and suites.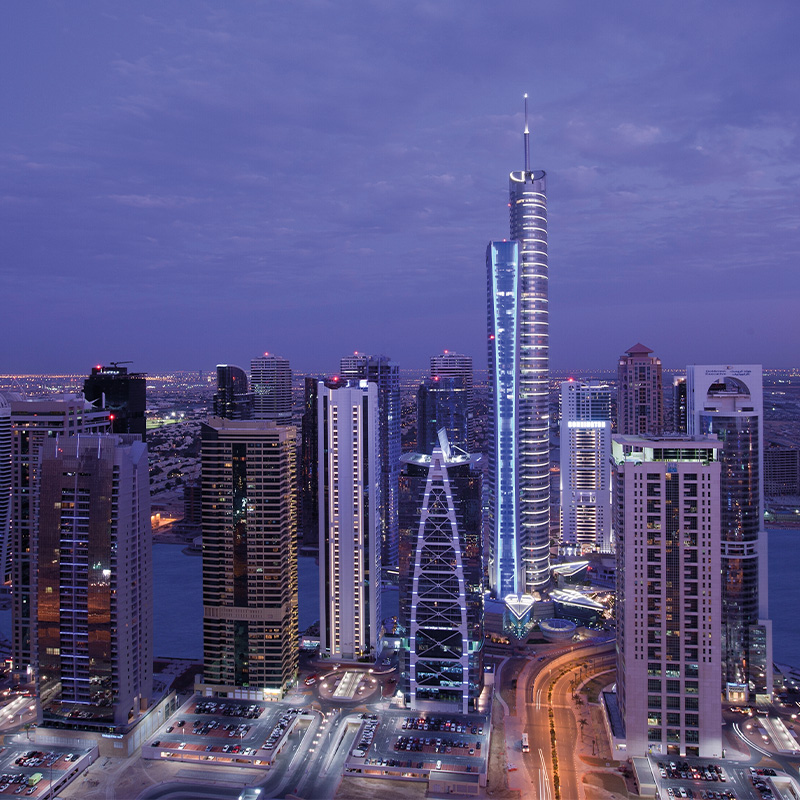 SO/ Uptown Dubai
First Al Khail Street
Dubai, United Arab Emirates
Closest airport – Dubai world central airport
20 minutes' drive
Main airport – Dubai airport
30 minutes' drive
We can organise airport transfers – please enquire with our concierge